Debut Salon Services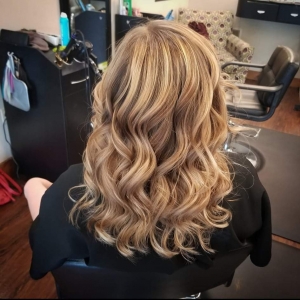 In Salon Services for our Glens Falls, Queensbury, Lake George and Saratoga customer prices starting at:
Salon Price List

Cuts
Salon haircuts start at $25.00
Bangs: $5.00
Color
Single Process Color: Salon $42.00 / Danielle $55.00
Partial Foil: Salon $65.00 / Danielle $75.00
Full Foil: Salon $85.00 / Danielle $100.00
Glaze/Overlay: Salon $20.00 / Danielle $25.00
Custom Color: Salon $75.00 an hr. / Danielle $100.00 an hr. (ombre/balayage, mermaid)
Other Treatments:
Keratin Express Blowout: $75.00
Full Keratin: $250.00 (includes sulfate free shampoo and conditioner to take home)
Each additional hr.: $50.00
Perms: Salon $60.00 / Danielle $85.00
Shampoo/Blowdry: Salon $30.00 / Danielle $40.00 – $60.00 (additional $10.00 for any iron work)
Hotheads hair extensions: adhesive weft human hair extensions (Prices upon consultation)
Waxing
Brows: $15.00
Lip: $10.00
Full Face: $35.00
Cancellation Policy
If you need to cancel or reschedule an appointment we ask you give use at least 24hrs notice to avoid any cancellation fees.
Forms of Payment
We accept the following forms of payment:
Cash
Visa
MasterCard
American Express
Eyelash Extensions are priced upon consultation.
Call Debut Salon today at or contact us online for more information on additional services, bridal services or our stylists! We are conveniently located on Saratoga Avenue in South Glens Falls, just minutes from Glens Falls, Queensbury, Lake George and Saratoga Springs!